As any of my beloved readers out there would surely understand, saving a few bucks here are there is something that we students take very seriously.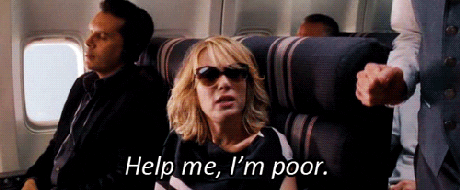 By offering reduced prices on dining, clothes and even event tickets, digital marketers in recent years have discovered that their customers or potential customers are extremely likely to share an organisation through their social media channels.
Here are a few examples…
The first is where I first discovered that such a concept existed. I was a young, broke but cheeky 17 year old, when word was getting around my school that cheap and cheerful pub The MalvernVale Hotel had created an app that let you check-in to your social media accounts when you visited the restaurant, which notified your friends, and as a reward- a sub-par parma and a pot of Carlton's finest  Pepsi. While smart-ass school kids found it possible to drive past every day and claim the reward instead of actually entering the building, I think that the promotion that such a pub gained from this was significant.
Furthermore, coincidentally, I stumbled upon a similar technique that was implemented by The Orrong Hotel, which encouraged users to download their app in order to gain access to cheaper meals. Worked for me – weighing up the cost, I'm happy to spam my friends in order to save a couple of bucks…
My final example is one that I was exposed to tonight when scrolling through the Twittersphere.
Popular German DJ act 'Claptone' have recently announced they will be hosting a musical event in Melbourne in the early summer and in doing this, offering potential attendees a chance at purchasing early and cheaper tickets, as long as they accumilate a certain amount of reward points. How do you get reward points??? You guessed it! (And yes, these are my real twitter accounts, and yes they are my friends, and yes I probably will be doing the same thing as soon as I finish this post)
Do you love this type of digital marketing like me? Or do you find it annoying to see your friends always posting stuff to get discounts and free stuff? Have you seen any of these examples? I'd love to know what you think!
TM.